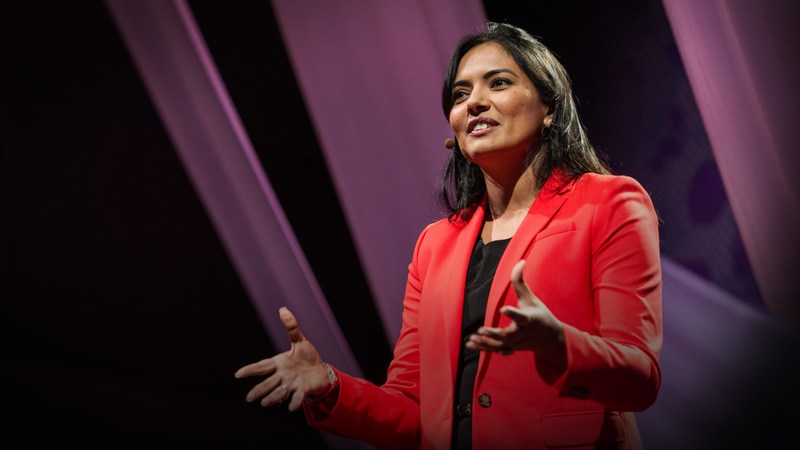 Check out the story that inspired this writing!
I will be writing about the trait of Story. I chose this because I wanted to reflect more on the engagement of the audience through her presentation and how well her story working in reaching the audience. I chose to write about flow, organization, pacing. I chose this trait because the overall flow of her story was good through the presentation. Picking out strengths will help me become better at digital stories. Finally I picked, sense of audience. I chose this because I felt there was a slight disconnect and wanted to reflect on what that was.
The overall story of this video was very interesting. I thought her choice in the beginning to start by talking about biases and beliefs around government run systems was effective. The conclusion in which she refers back to these biases was a nice way to tie up the presentation. Her discussion about personal experience walking through schools and what that really looks like (supported by pictures) was a really strong way to establish a sense of need with her audience. I think the discussion of this need supported by facts about education in India really makes listeners reflect on the premise of her presentation and how education in India is vastly different than education systems in other parts of the world. The overall premise of her story was something relatable and her presentation on the material was well thought out. I felt like the only shortcoming was the lack of examples and firsthand accounts of their work and reality. While there was a few examples and pictures peppered through her presentation I think more anecdotal support would have been beneficial. The biggest points in the story that made her point with me as a viewer were when she spoke about the teacher collecting resources from the garden to teach, as well as the story about the parent who was overjoyed and not going to enroll her student in private school. I would modify the presentation to have a few more very direct and inspirational stories like this that make her point in a very visual and real way with audiences. While the process of how they got to that point is important audience buying will skyrocket with more anecdotal support.
The organization of the presentation was very well thought out. The beginning grabs attention of listeners, the next portion establishes need/problems in the system, then the process of change was covered and how they problem solved. Once these components were put in place with the audience about what the problem was and how they planned to address it she went on to talk about how to implement these systems over the whole state as well as the changes that arise.  I think one thing that was not captured was real data to support the notion that big changes were happening. She offers anecdotal proof and personal statements but factual data and statistics would really help solidify her presentation. Another piece that might have been beneficial to the organization would be to include either ways that can be transferable to other school systems, or ways in which support can be offered to their cause. Listeners who really are invested might like some next steps or further actions they can take.
I think a strength in this presenter's sense of audience was her connections to different school systems in the world to give perspective. As many of the listeners may not have firsthand experience in what schools in India really look like she did a great job setting up that framework and giving examples in order to put it into perspective. She also did a good job quickly outlining what it is really like and what challenges really are so that people could understand and take in her presentation to the fullest extent. I think one thing that would have helped with audience was the use of less acronyms. Through the presentation she often used numerous acronyms what the audience does not necessarily know. For clarity purpose it would be best to either not use these acronyms or to clearly define them in the beginning of the presentation so listeners can follow conversation more easily.
Read for more great information! #ds106 and #ILT5340